---
After making an appointment, you can always expect the following from your Osteopath
Full case history
---
When you first visit an osteopath a full case history will be taken
Find Weaknesses
---
Then I will ask you to perform a simple series of movements. Using a highly developed sense of touch, called palpation, I will identify points of weakness, imbalance, or excessive strain throughout the body.
Additional Tests
---
I may need additional medical investigations such as x-rays. This allows for appropriate diagnosis and a suitable treatment plan to be developed.
What Is Osteopathy
---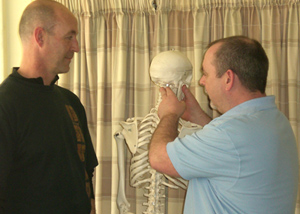 Osteopathy is an established natural health care system which deals with the structure of the body and how it works. The structure of the body would include the bones, joints, ligaments, muscles, nerves, blood vessels and connective tissues. If the structure of the body is misaligned, stuck or dysfunctional in any way, then the body cannot work properly. This would lead to poor health and disease. Adjusting these structural problems leads to better function and health.
Find out More...
About Tony O'Brien
---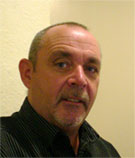 Having graduated from the Irish College of Classical Osteopathy in 2003 I have worked at The Littlejohn Centre in Dublin. I have had my own private practice at the clinic but I have also worked as part of the Family and Children's clinic there.
Find out More...